I know that Barack Obama was elected on the promise of hope and change and sweeping healthcare reform. This is NOT intended to be a political rant of any nature. I want to keep the focus on healthcare, in America and elsewhere.
As America continues to wade through the quagmire of this healthcare reform stuff, I shudder to think about how detrimental this will be if it all goes through. I appreciate the sentiment behind the idealized version of "social welfare" or "socialised medicine" where everyone can have access to healthcare.
I really do. I would like EVERYONE in America to have good, quality, affordable healthcare. Honestly.
Yet, it's a simple matter of economics. It can't be done. It just CAN'T.
To give EVERYONE access to any level of healthcare, means that the whole thing gets diluted and no one gets quality healthcare and it becomes more expensive for many folks.
There's a saying in the business world: Good, fast or cheap - pick two. You can have two, but you can never have all three. And that's where we are with social healthcare.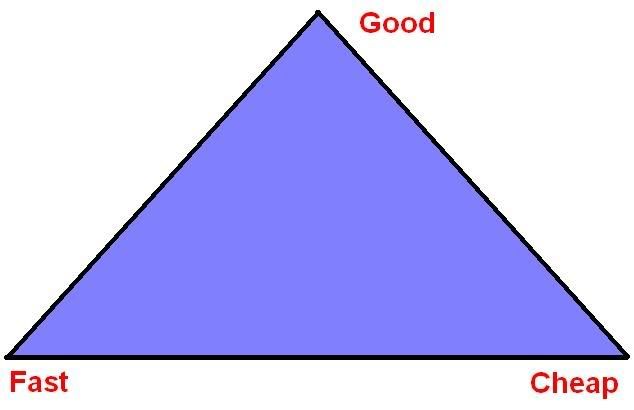 It's torture watching as my friend of ten years disintegrates before my very eyes. Oh sure, she has access to national healthcare. But it's a two year wait to get a block of ten-pdoc visits. That's not terribly helpful when your meds aren't working and you continually spiral in and out of suicidal attempts.
For as sucky as it is in America to have to pay for insurance if you want it, there's something to be said for the vast differences in care. With – what 9% – unemployment, that means 91% of Americans are employed. A solid chunk of them are full-time with benefits which means they're able to sign-up for health insurance through their employer. The employer bears a portion of the monthly premiums and it's different for everyone. I work at a company that offers three different medical plans (HMO, PPO-in-network, PPO-out-of-network) with four different coverage levels (EE, EE+1, EE+kids, Family) and each of those options runs the company and the employee a different amount each month – and provides a different level of coverage with each plan.
I'm paying about $120 per month for my medical insurance through my paychecks. With that, I get my mail order meds at very reasonable prices (3 mos generic Wellbutrin XL 300 mg for $28) and I can use my Health Savings Account (my own money, pre-tax reimbursements) for my over-the-counter meds (2 mos Allegra D-24 for $79). I can make an appointment with any doctor I want and get in to see them right away, depending on availability. Seeing my family practice doctor is a $30 fee. Seeing my ENT specialist is a $40 fee. When I see the chiropractor, it's on my dime up until I've expended $350 within the year and then it's a $12 fee to get my back cracked or $18 for an hour-long massage.
I know – "it must be nice." And you're right – it IS nice. And I didn't always have this insurance. I've had it for the last nine years and it's part of what keeps me at this same employer – I know it's a good plan and I don't trust other companies to have such decent benefits. (There's something to be said for working for a company with 40,000+ employees – they get a helluva deal on insurance that can be and does get passed along to us.)
But even when I didn't have insurance – before I got this job – and I needed to see a doctor, I could still go. I didn't have to get on any waiting list. I wasn't limited to the number of times I could see the doctor. I saw my therapist for a good 18 mos – on my own dime – at $100 per session out of my pocket. And it was well worth it. I scrubbed the toilets of teenage boys (talk about GROSS!) to earn money during that time and I knew I could've skipped a client or two if I didn't have to see the therapist but it was important to me so I did it. And yeah, that was ten years ago so it probably wouldn't be $100 anymore but you get my point.
My access to my therapist wasn't regulated by the government. There wasn't a huge demand to see her because she was one of the few therapists who would see me because none of her counterparts wanted to deal with my brand of crazy and get the pittance (by comparison to American doctors' pay). I enjoyed the freedom to continue my care despite my absence of insurance.
And it wasn't just the therapist. I also saw my family practice doc a couple of times, asked for samples, generics, cash discounts, etc. and did whatever it took. I saw my dermatologist as well and had a minor surgical procedure done as well, also without insurance. Again, asking for the discounts helped a great deal and there wasn't a wait to get in.
It's killing me inside to watch my friend battle these demons – knowing full well that a medication adjustment (or six) along with intensive therapy two or three times a week – would really help her get back on track. It's killing me to watch her overdose, self-harm, act out, and basically go nuts when I KNOW she's been in a better place before AND COULD BE AGAIN. The difference is she doesn't have the access to the doctors or medications. If she were American, she would have access through her husband's insurance through work. She'd be seeing a therapist multiple times a week; she'd be under the close supervision of a pdoc. She'd have access to the tools and support she desperately needs and would be getting better now instead of becoming suicidal again.
No matter what your political affiliation, I have to say that I really, really don't think that socialized medicine is the answer for America. I've seen it first-hand. My friend is a beautiful woman, a terrific friend, a fabulous mother and could be all those things again. It breaks my heart to see the system failing her and causing this needless suffering. (Certainly there are things that would be causing her pain regardless; but at least she'd have the tools & support to get through them in one piece.)